1. Confirm Order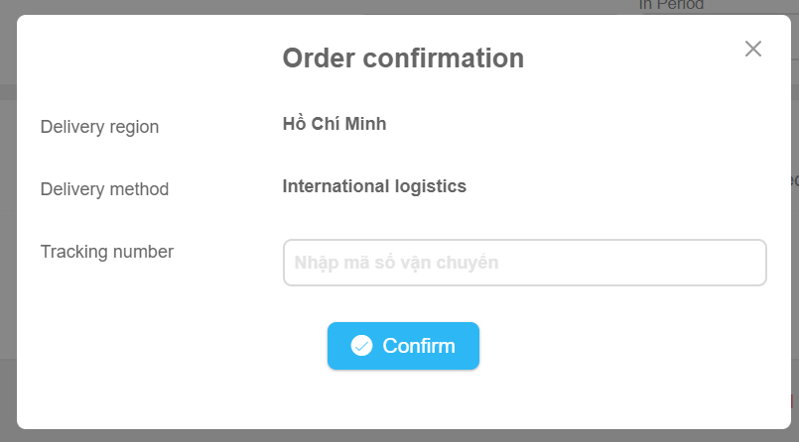 After click "Confirm order",  please input Order Number and Click "Confirm"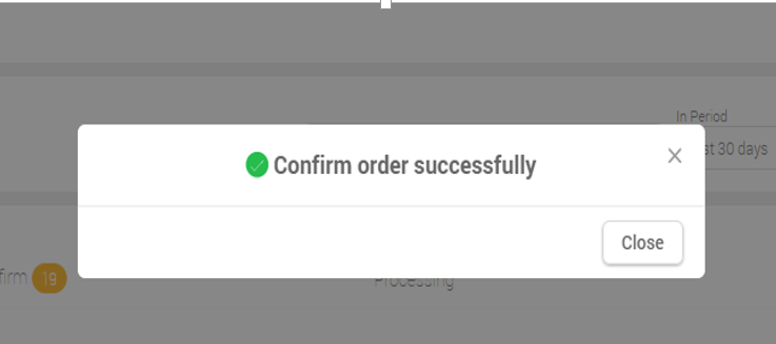 After confirm order successfully, please print shipping label and stamp it outside the package
2. Pack Order
a) Please send this link to your warehouse team and change the Order ID in red highlight as below:
Label Link: http://admin.tiki.vn/index.php/saleorder/jd_prints_shipping/printOrderLabel/orderCode/493957908
Label Account:
Account: seller_crossborder
Pass: seller2018$
b) Print Label via Seller Center

c) API Label information
Print and stamp it outside the package

Suggested packing solution

3. Ship Order
Make sure your order will be delivered to 3PL warehouse in Shenzhen within 3 business days after receiving order notification via email or Seller Center.

Before delivering to 3PL warehouse, please fill information in Delivery Records, email to 3PL and cc Tiki PIC with title "Seller name – TIKI – Date – Your tracking code/package code (if any)"

When delivering, bring along 2 hard copies of Delivery Records, get them signed from both sides to make sure that 3PL well-received your package (just in case there's some missing parcels, we still have records to track)

All parcels must be put into a package, 3PL will receive the whole package, they will check and feedback to TIKI if there's anything wrong with parcels (lacking/missing/broken…) within 1 working days, and TIKI will feedback to Seller within next working day.
Thank you!